Your zereOS Partner
zereOS has more than 16 years of experience in the Microsoft IoT & Embedded area. Our team consists of IT-experts and programmers, who mainly focus on the operating systems of Microsoft. Our core competences are the development of images and the creation of helpful and useful tools, which eases and speeds up the work with Microsoft IoT.
Especially for Windows 10 IoT there are no tools on the market. Therefore we have put our focus on developing those for the last years. These tools ease the installation, configuration, deployment, servicing, recovery and perform automated electronic licensing.
Our company will answer your questions and find solutions for you problems when working with Microsoft IoT & Embedded. In special cases, we adapt our solutions to customer requirements in order to further optimize and integrate them into existing workflows.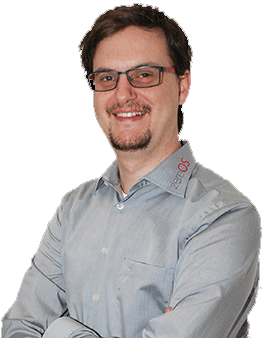 Due to our specialization we have built up a lot of know-how – therefore we were able to build and offer a fully functional Windows 10 version, with a significantly smaller footprint and lower resource requirements which can result in better performance.
Today we proudly see ourselves as Windows IoT specialists. A large number of well-known companies do as well and are already using our technologies. Find your solution together with us and
"do it the easy way"
– Wolfgang Unger, CTO
WHY ZEREOS
Your zereOS Partner for future Windows Embedded / IoT solutions.
#1 PRIORITY: CUSTOMER RELATIONSHIP
EXCELLENT SUPPORT MAINLY IN LOCAL LANGUAGES
CONSULTING: TECHNICAL & COMMERCIAL
UNIQUE TOOLS TO EASE MICROSOFT SOLUTIONS
20 YEARS EMBEDDED & IOT EXPERIENCE
We continue to develop our experience and expertise both within zereOS's team and with our partners. Please join us on this fascinating journey by following us on LinkedIn.