Microsoft released a new cumulative update for Windows 7 called "Convenience Update". It contains all security and non-security updates from SP1 until April 2016. This Update also makes sense for the Embedded Channel.
Normally the Update doesn't work for Windows Embedded Standard 7 but we found a way how to do the installation anyway. This Blog post shows you how to install this Update. This might not be supported by Microsoft!
Download Update for Windows 7 (KB3020369)
https://www.microsoft.com/en-us/download/details.aspx?id=46827
Install KB3020369 with double click: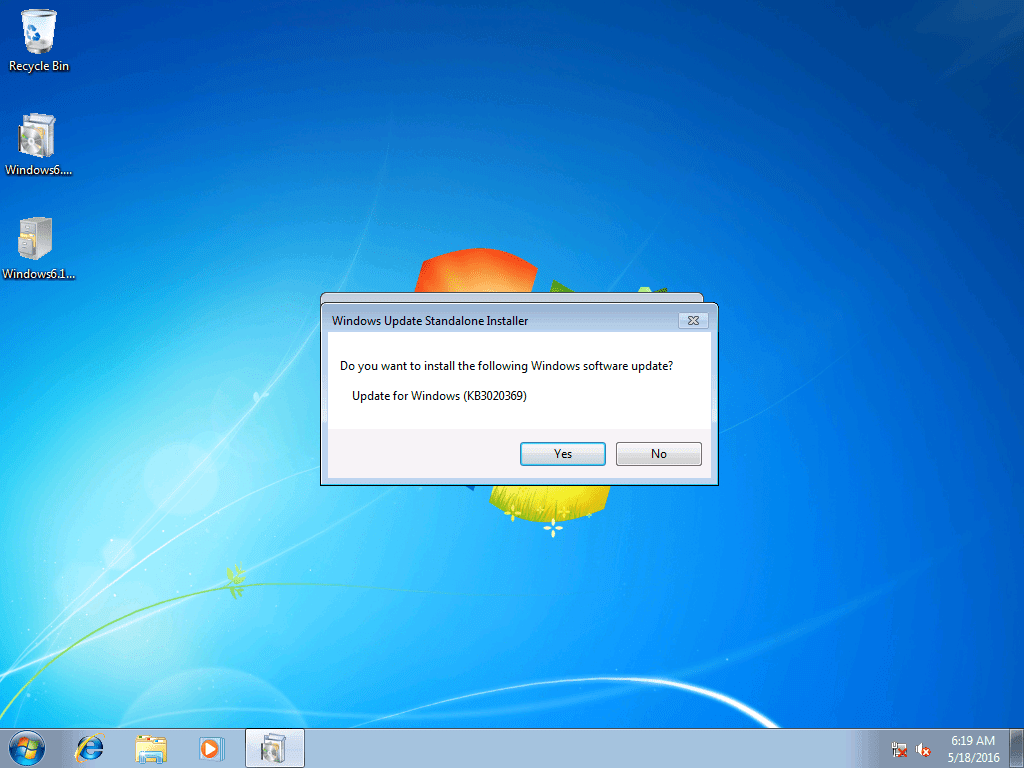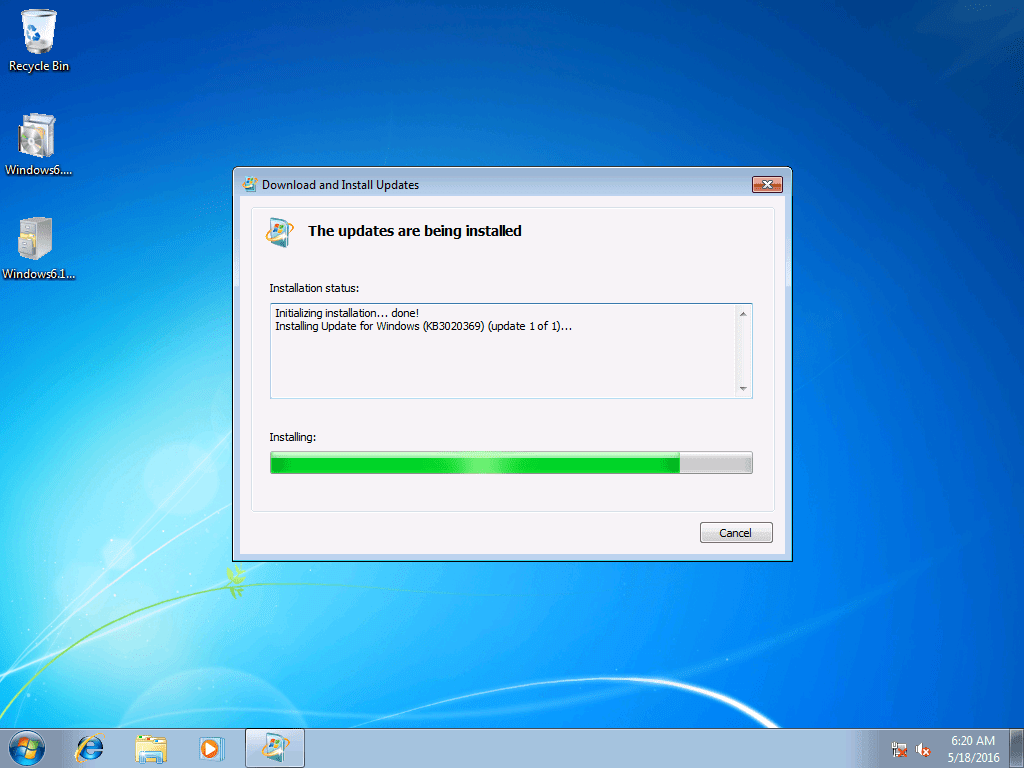 Install KB3125574 by using DISM
First download the Update KB3125574 (.msu file) from here: http://catalog.update.microsoft.com/v7/site/Search.aspx?q=3125574
Please extract the Windows6.1-KB3125574-v4-x86.cab file from the .msu file.
Open CMD.exe as an administrator: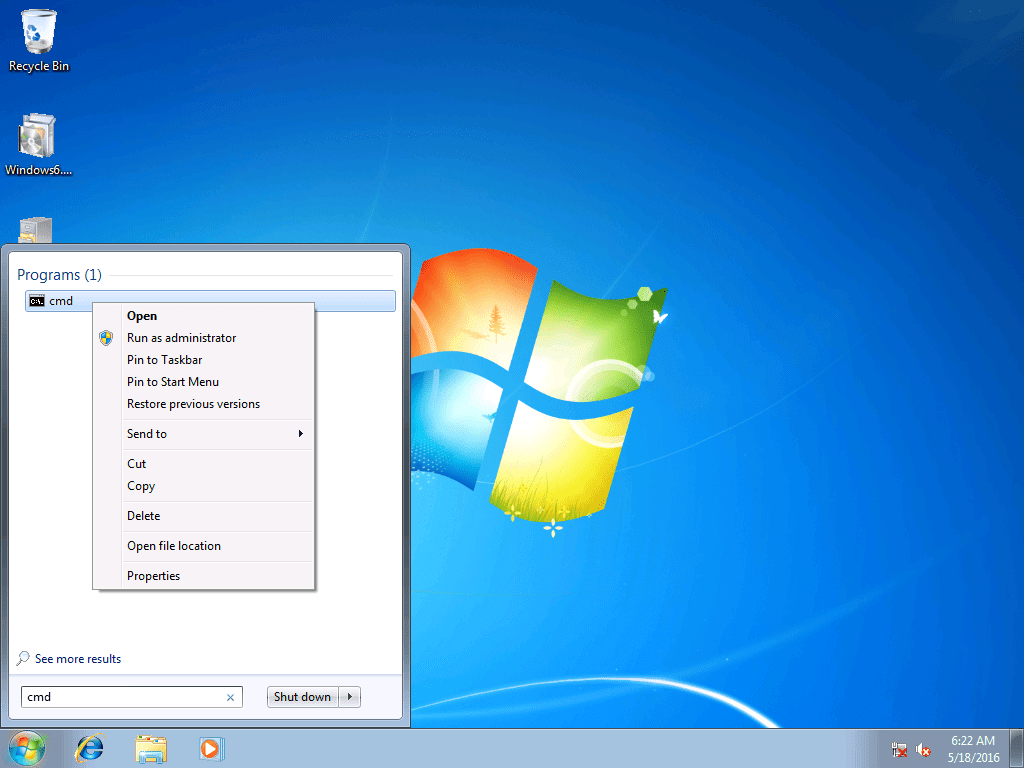 Type in the following command:
dism /Online /Add-Package /PackagePath:C:\Users\Elbacom\Desktop\NAME.cab























After installing confirm with "Y" for "Yes":
After the automatic restart your device is updated.