Microsoft has released the License Assessment Tool which helps you to find the correct license depending on which features you have included in your Windows Embedded Standard 7 image.
The tool can be downloaded on ECE:
Download
After you have installed and started the tool it will ask you to select a configuration file: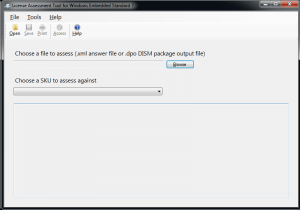 Select your answer file by using the "Browse" button.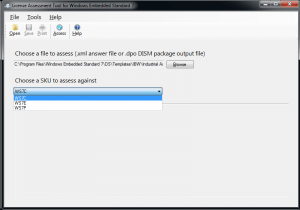 Now select the SKU which you would like to use (e.g. WES7E).
Then click on "Assess".
A notification windows will appear if your configuration includes Feature Packages which are not allowed with the selected SKU.
You can then deselect these Feature Packages to continue the check or click cancel to select a different SKU.
After the check finishes the tool will display a detailed summary if the configuration fulfills the license requirements for this SKU.